The Wedding
Sunday, May 26, 2019
6:00 PM
Attire: This is a formal evening event, cocktail attire requested but black tie optional. Please RSVP by March 15th and include all individuals that will be attending.
Events
Welcome Get Together
Friday, May 24, 2019
7:00 PM
Carrigan's Public House
2430 Morris Ave, Birmingham, AL 35203, USA
This is an informal (not required) get together so that our out of town guests, family, and friends can all meet up before the big day. Food and drinks will be available for purchase at the bar.
Ceremony
Sunday, May 26, 2019
6:00 PM
B&A Warehouse
1531 1st Ave S, Birmingham, AL 35233, USA
Cocktail Hour
Sunday, May 26, 2019
6:30 PM
Reception
Sunday, May 26, 2019
7:30 PM
Open bar for wine and beer 6:30 - 10:30
Cash bar for liquor
Our Story
Our Story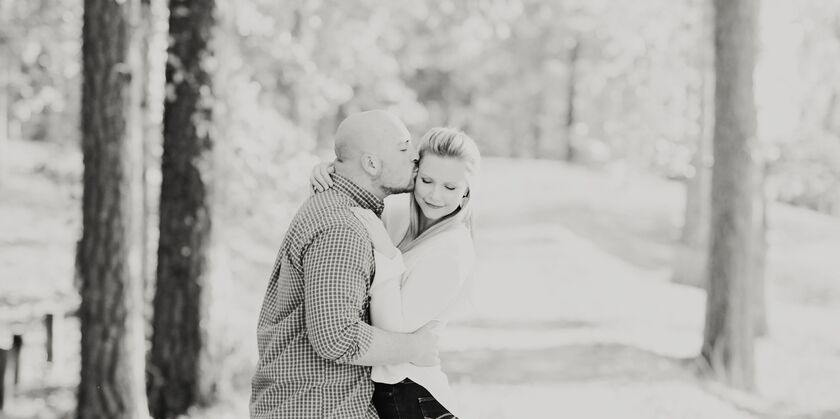 * We met 09/29/2017 *
* First date 10/03/2017 *
* He stole her heart 10/14/2017 *
* He said i love you 10/17/2017 *
* We got engaged 05/27/2018 *
* We say I DO! 05/26/2019 *
Wedding Party
Danita Otruba - Maid of Honor
Christina Accardi - Bridesmaid
Lauren Bolden - Bridesmaid
Dawn Renee McCavanaugh - Bridesmaid
Megan McMurray - Bridesmaid
Vania Quintera - Bridesmaid
Sherman Randolph - Best Man
Jackson Randolph - Groomsman